ACTI Inc welcomes Bigorre Engineering, a specialist in custom-tailored equipment and special machines for the transportation industry, in Montreal as part of the UITP Global Public transport Summit from May 15-18.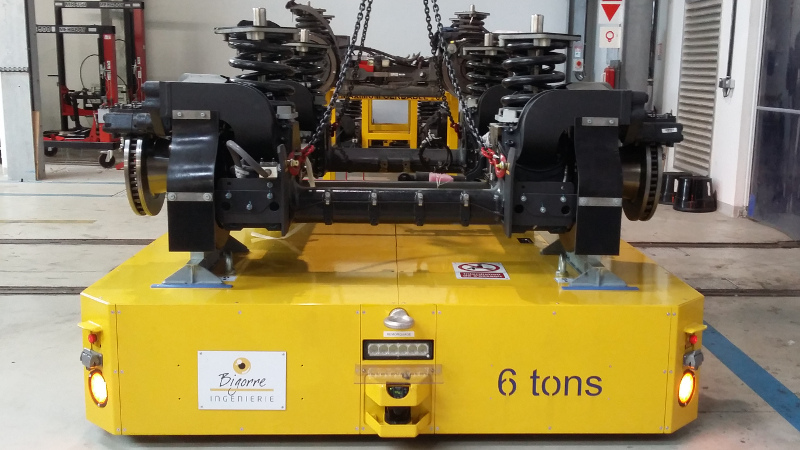 Above: Trolley transport of bogies
Bigorre engineering is specialized in mechanical engineering, automated systems and special machines including sister company for ease of maintenance in the rail sector and transport, but also with a flagship for accessibility and security: the height gap / gap filler.
Please come to us to analyze how we can help you in North America and Europe.